The Prime Minister of my home country, Boris Johnson, unwisely dubbed it "Freedom Day" when the UK liberated itself from most Covid-imposed restrictions on July 19th this year.
A tour we think you'll love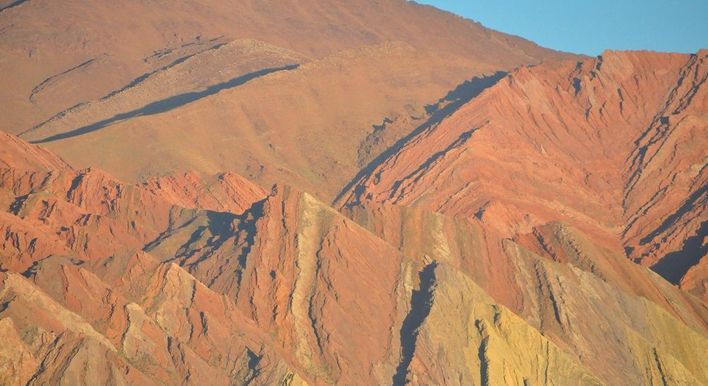 Essential Humahuaca
From $250
View tour
The result was an uptick in infection rates despite mass vaccinations, and increasing hospital admissions now autumn is setting in.
So it's not Freedom Day today in Argentina, but the slightly less snappy: Loosening of Travel Restrictions Day.
What's important is that from November 1st, the borders are now open to fully vaccinated visitors from all over the world.
You need to have evidence of full vaccination, a negative test taken in your home country within 72 hours of arrival here, and travel insurance covering Covid.
After borders were opened to neighbouring countries on October 1st, the monthly total showed an average of 780 new Covid cases per day. That compares to an average of 27,000 daily cases six months ago. And infection rates have shown a downturn for 20 consecutive weeks.
In the few trips I've taken during July, August, and September with guests from Buenos Aires, tourist hotspots like Purmamarca and the Salinas Grandes have been absolutely packed with people: and luckily there hasn't yet been any evidence of increased cases.
People have got used to wearing masks (still obligatory in some provinces, while not in others), drinking their own maté, and crucially the warm weather has arrived so we're spending more time outdoors.
And there are still plenty of places a bit further off the tourist trail where there's hardly anyone around: as in Tolar Grande, where I recently took a group of schoolteachers from Salta.
We are offering generous discounts not just to those arriving in November or December, but to anyone who books a 2022 holiday with us before the end of this year. So get in touch asap!