"Before we go any further, we have to ask for permission".
We'd just started hiking through some of the most spectacular landscape in north west Argentina, close to the famous Seven Coloured Hill in Jujuy province.
A tour we think you'll love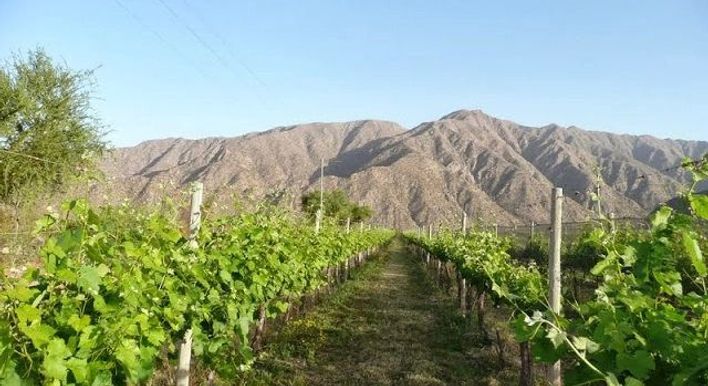 Wine and Mountains
From $900
View tour
Oh yes, of course, we have to ask Pachamama (Mother Earth) for permission to enter her territory.
In this part of Argentina, close to the Bolivian border, the local population, whether or not they have particularly strong indigenous roots, pay homage every day to the traditional pre-Hispanic traditions.

Instead, our guide Fabricio whipped out his mobile and made a quick call to the landowner, explaining that here, despite the lack of fences, access to this ancestral site now belongs to somebody.

Fabricio had just led us across a dry river bed, where we paused for relief from the already punishing morning sun, sheltering under the scant shade of a charqui tree.
Having cleared permission for us, Fabricio took us on a hike of roughly 7km through stunning, ever-changing landscape: we were rewarded with spectacular views (a given in this part of Argentina), but more surprisingly utter peace and quiet only half an hour away from Purmamarca's famous Seven Coloured Hill, which attracts streams of minibus tourist groups every day.
As he went, in excellent English Fabricio explained the history of Viltipoco, an indigenous chief who resisted the Spanish invasion for many years towards the end of the 16th century in the Quebrada de Humahuaca, and was finally captured at the 700 year old carob tree next to the town's 17th century church.
And yes, he did pay homage to Pachamama, warning us that disrespect to Mother Earth (and the environment) could bring punishment down on our heads. The only traces we left were our footprints.
Fabricio is a fascinating, charming, engaging character: born in Jujuy, with plenty of indigenous blood flowing through his veins, he grew up more than 4,000km away in Buenos Aires before returning to his native province.
He started doing escorted tours, sharing the wonders of this area with curious locals, particularly those who have enough spirit of adventure to venture beyond the daily minibus tours.
If you're on a tour of Argentina, and fancy hiking in the Quebrada de Humahuaca, most of his walks are of medium intensity, and accessible to all: though he can also organise more challenging multi-day trips for the adventurous.
Fabricio also offers trekking with llama, as you'll see on our Instagram highlights.
You might think this is one for the kids (which of course it is), but adults love it too: our recent South African guest Tanya Wienand raved that this was "one of the best things" she'd ever done.
The llama treks of two hours are a nod to the indigenous tradition of llama trains long before the Spanish arrived with their horses, mules and donkeys.
Contact Fabricio through his website.