As any visitors to Argentina will discover, this is a nation of individuals with a very sweet tooth.
A tour we think you'll love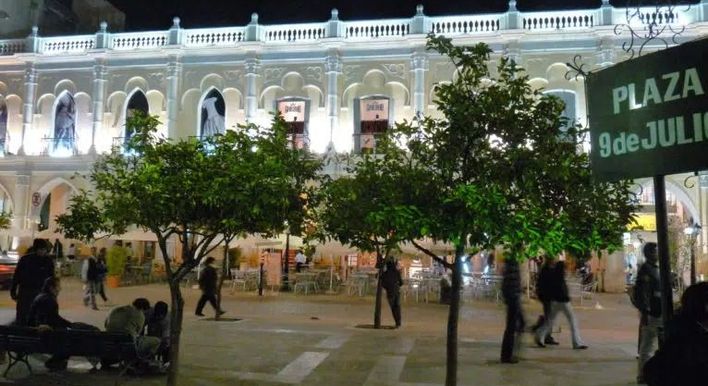 Salta City Tour
From $50
View tour
Coke, not water or wine, is the default drink when eating out of an evening: quite how people manage to tuck into a full barbecue without a good Malbec or Tannat to ease it down still mystifies me.
And when you visit Argentina, you'll pretty quickly discover the dubious virtues of dulce de leche.
This is the ubiquitous breakfast spread for your pan and tortillas: it's the same colour as Nutella, but much sweeter, perhaps more akin to caramel.
It's actually made by boiling condensed milk until it turns into a sloopy gunk, and is as Argentinian as… well, football and tango.
But hang on. Football came from the British, and Carlos Gardel, the most famous exponent of tango, was born either in France or Uruguay.
Wiki it if you don't believe me: born on the 11th December either in Tacuarembo, Uruguay in 1887 or Toulouse, France, in 1890, but certainly not Argentina. Admittedly, he grew up in Buenos Aires and took Argentine nationality in 1923.
Legend has it that dulce de leche was invented in 1829 when a cook heating up milk (with sugar added, naturally) for the traditional afternoon mate forgot all about it and returned to the stove to discover a sweet, sticky mess. Accidental dulce de leche: literally the sweetness of the milk.
Apparently (though this is surely too good to be true), the cook was preparing tea for the leaders of the two rival factions in post-Independence Argentina, the Federalist Rosas, and Unitarian Lavalle, who met near Buenos Aires for a political powpow.
Sadly, their mutual love of the newly discovered dulce de leche was insufficient glue to seal an agreement and avoid the violent civil war that followed (ending with Lavalle's death in San Salvador de Jujuy in 1841).
Whether the story is true or not, dulce de leche is definitely Argentinian.
At least that's what I thought until a Russian guest of ours told me about Sgyschennoe Moloko, or Skyschlenka for short: which is actually Russian dulce de leche.
Surely this can't be true? More information, please!
(My thanks to our Russian guest Nelly Logar for the information about her native dulce de leche.)