Food again, after my ruminations on the Andean potato. (I try to write this blog first thing after breakfast, when I'm not hungry, but it doesn't always work out that way).
A tour we think you'll love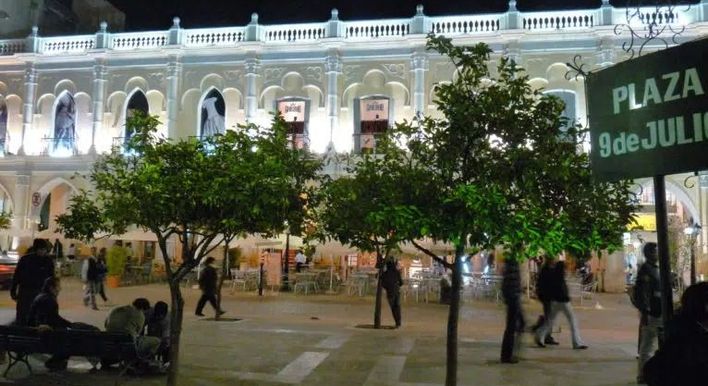 Salta City Tour
From $50
View tour
Empanadas, as the Brits who have joined Poncho Tours on a trip to Argentina will know, are like small Cornish pasties.
The Cornish pasty dates back to the 14th century, but it really took hold 300 years later among the families of tin miners of Cornwall: it was a clever way of using left-overs from Sunday lunch over the following working week, wrapped up in pastry for convenience.
Meanwhile, the empanada we know in South America is though to have originated, like many good things for the table (Shiraz wine, for example) in Persia, modern day Iran, more than 2,000 years ago.
As with the Cornish miners, they were convenient snacks during the long camel trains through the desert.
The Moors who conquered southern Spain and founded the empire of al Andaluz in the 8th century naturally brought their culinary traditions to the mainland (as well as their pillows: almohada is an Arabic word).
Indeed, in north west Argentina, the original open square folded empanadas are called empanadas arabeses or known as fatay or esfilha to the Arabic immigrant communities here.
Unlike the heft of a Cornish pasty, the typical Argentine empanada could fit in the heel of your hand.
Those from my adopted home province of Salta are the most famous in the country, and have even been copied north across the border in Bolivia, where they're simply called "salteñas".
Our empanadas are most commonly filled with meat (which should never be minced, but is always pure beef chopped by hand); green spring onions, boiled egg and potato are normally added to the mix, though every household jealously guards their own recipe.
Chicken empanadas are the next most common, while cheese empanadas are good for vegetarians (though check they haven't sneakily added ham, as jamon and queso pies are increasingly popular).
Sweetcorn empanadas are seasonally available, from summer through to autumn.
In Jujuy province, home to the Quebrada de Humahuaca and Salinas Grandes salt flats, it's common to find empanadas filled with llama, quinoa, goats cheese or charqui (dried meat, made over winter from beef or llama).
There are surprisingly few restaurants providing the full gamut of empanada possibilities, so if you are on a trip to Argentina and love these little pies, seek out the Casa de las Empanadas in Cafayate.
They have at least 12 varieties, including caprese, three cheeses, salami, greek-style and many more. It's one of the best places to eat a quick snack in the Valles Calchaquies wine region, washed down with a glass of Torrontes or Malbec.
Contact details on their Facebook page.