Torrontes is the emblematic variety of Salta province, a superb white wine with a floral bouquet and a crisp, dry finish.
A tour we think you'll love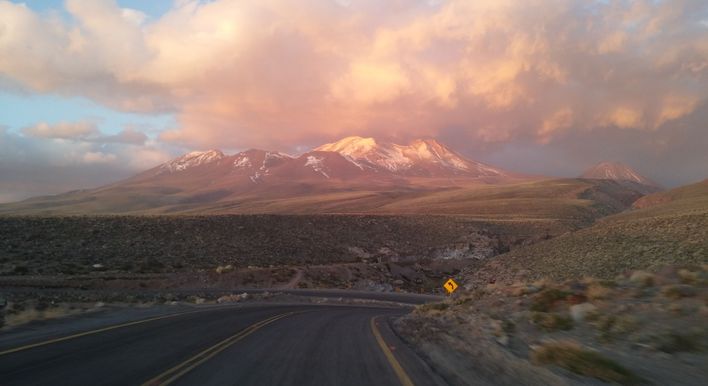 Chile: Atacama Desert
From $475
View tour
Its origins are mysterious and have nothing to do with the Torrontes variety from La Rioja, Spain, with which it was originally confused.
DNA testing has now revealed it is a cross between two varieties that have been in Argentina for more than four centuries: Muscat from Alexandria in Egypt, and a variety called Criolla Chica.
Criolla in Spanish means the blend of the indigenous and immigrant, and over the last 12 years, 18 different "Criolla" varieties have been identified by agricultural investigators.
Sometimes we're uncertain whether grapevines were originally brought from Spain, were vines that already grew here, or a combination of the two that accidentally got grafted together.
Criolla Chica arrived with the earliest Spanish colonialists in the 16th century, and it was the dominant variety until French varieties like Malbec, Merlot, and Cabernet Sauvignon were introduced in the middle 19th century, covering 65% of the vineyards.
It is also known as Uva Negra (which means "black grape"), Negra Peruana in Peru, or Mission grape in California.
On its own, Criolla Chica is not particularly interesting: it's thin and pale. As the Chilean agronomist Manuel Rojas observed in the 1950s: "The wine doesn't have any aroma or distinction but has the great advantage of being able to drink within a month of production. This wine gains nothing with age, indeed after the first year, it gets worse."
It's traditionally been used to produce cheap table wine in Argentina and across the Andes in Chile, and nobody would really have cared much about it if it hadn't been for a happy accident a couple of hundred years ago.
Until the arrival of the French varieties, the second most cultivated variety after Criolla Chica was Muscat of Alexandria, also known (somewhat confusingly, as it originally came from the Ottoman empire) as the Italian grape.
Sometime around the beginning of the 19th century, vineyard owners in Mendoza, where Criolla Chica and Muscat predominated, noticed a slightly larger, golden-white grape, which appeared to have emerged from a (possibly accidental) grafting of the two varieties.
They weren't sure what it was, but it looked similar to a Rioja Spanish grape called Torrontes, so that's what they called it.
Fittingly, this was around the time from 1810 to 1825 when Argentina and the rest of South America began to unshackle the bonds of empire and move towards independence. Torrontes is the only criolla variety of genuine quality, and it's a fitting memorial to Argentine identity.