As anyone who has seen the film Coco will know, today is the Day of the Dead.
Celebrated most famously in Mexico, but also throughout Latin America, its traditions are particularly strong in countries with a large mixed-indigenous presence like Bolivia and Guatemala, and where we live in north west Argentina.
A tour we think you'll love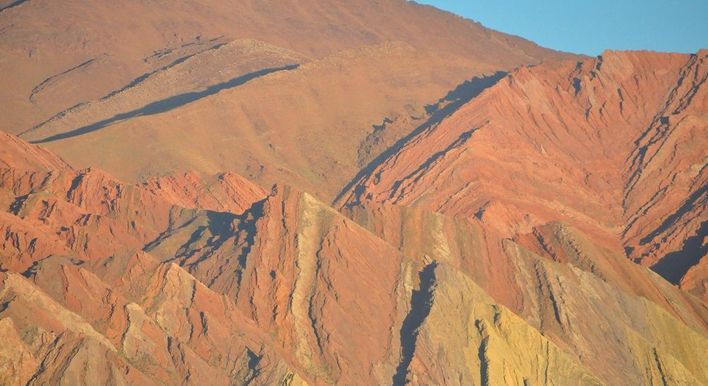 Essential Humahuaca
From $250
View tour
As with so many things, like drinking maté and the reverence of folk saints, El Día de los Muertos is a synthesis of pre-Hispanic beliefs and the Catholic religion imposed by the Spanish invaders.
In Mexico, the Aztecs celebrated the Day of the Dead in the ninth month of their calendar, roughly around the beginning of August, coincidentally (or perhaps not) the time of year in which the indigenous population revere Pachamama, Mother Earth.
They believed this was the time when the ancestors returned to Earth (if only in spirit), to be welcomed by their descendants.
The Spanish moved the festival to coincide with Christian All Saint's Day on Nov 1st, commemorating saints and children who have died, and All Soul's Day on the 2nd which remembers the rest of the faithful departed.
Unlike Christianity, the pre-Hispanic belief system was that your passing to an afterlife depended not on how you lived your life, but on how you met your death: perhaps more relevant to a world where life was often nasty, brutish and short.
Warriors and pregnant women passed on to a kind of paradise of the sun, while those who were drowned, struck by lightning or, importantly, sacrificed went to a world of soothing rain.
While children who died of natural causes could return to life from a limbo in which plants nourished them with milk, the souls of adults who died peacefully were required to spend four years toiling before arriving at an approximation of peaceful rest.
If you're on a tour of Argentina at this time of year, you'll see cemeteries full of colourful flowers, busy with families visiting with their ancestor's favourite food.
If you're lucky enough to enter somebody's home, you may also see a private shrine, often originally set up for those far away from their families who couldn't travel to the graveside.
These feature old photos of the deceased, along with some of their favourite possessions.
On tours of Salta city, you must visit the MAAM (High Altitude Archaeological Museum) in Salta city, famous for its Inca mummies.
You'll see sacrificed children (there's no other way of putting a gloss on it) buried with objects of significance to them and their families, like jewellery, dolls and trinkets.
The evidence indicates that they were sacrificed at different times and left in homage to the gods in the same place, on the volcano of Llullaillaco: when the tribe returned with the new sacrifice, they left additional tokens of respect to the mummies already there.
Elsewhere on our blog, you can more about the remains of the Inca princess found at the pukara of Tilcara in the Quebrada de Humahuaca.